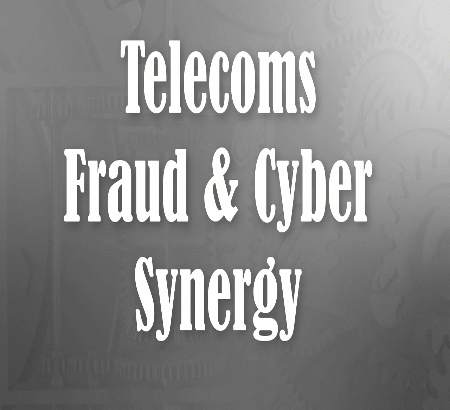 The telecoms industry is undergoing a transition. The role of Telecoms Fraud professionals is growing in importance and complexity at the same time.

More than ever, telecoms need the expertise that the Fraud Professionals provide, but that expertise needs to be adapted to the new cyber attacks that telecoms fraudsters are developing.

Students will be introduced to the basic terminology, concepts and unique approaches that network engineers and telecoms professionals take to the incredibly complex and diverse products and services that the telecom offers and review the core competencies that define the professional practice of Telecoms Fraud Management in the past, at present and the likely Fraud Manageement - Cyber Security synergy that will define the next generation of the profession.
Method of Delivery: Online Live
Duration: 6 Hours
Testing & Workshops: Testing Required for Certification
Prerequisite : None
Certification : CATF (Certified Telco Fraud & Cyber Security Apprentice)
This course has been identified as a "must see" tutorial for anyone interested in gaining a unique, credible perspective on the telecoms fraud management and cyber security environment in simple, straightforward and informative manner. Learn how and why things are done, and the unique terminology employed. An easy 'upramp' into the fast-paced and highly technical world of modern telecoms fraud management. 
ORGANIZATIONAL AND OPERATIONAL CONCEPTS
How roles are organized in the telecom 

Roles of Engineers, Sales, Marketing, Finance and Goverance 

Role and definition of the Fraud Management function 

How telecoms manage risk in a unique way  

How Telecoms Fraud Managers works to mitigate risk


The fluid and dynamic nature of the telecoms environment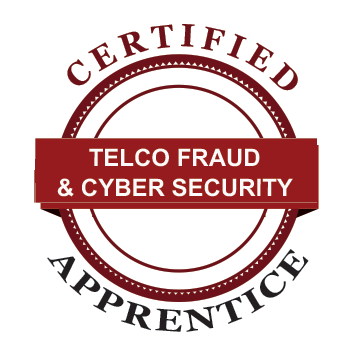 CONSUMER PRODUCTS & SERVICES
Fixed Line Voice 

Mobile Voice 

Fixed Data (DSL, Fiber, Cable) 

Mobile Data (3G/4G) 

WiFi / HotSpot 

Broadcast / Streaming 
THE TELECOMS FRAUD MANAGEMENT COMPETENCIES
Key Telecoms Fraud Disciplines (Fraud Forensics, Exploit Chain Assessment, Traps & Honeypots) 

Key Telecoms Fraud Profiling Techniques 

Diagnosing Method of Deception, Method of Conversion and Social Engineering 


Emerging Telecoms Fraud Cyber Security Disciplines and Approaches 
CYBER SECURITY - FRAUD MANAGEMENT SYNERGIES
UNDERSTANDING WHAT COMPETENCY IS , HOW TO MEASURE IT AND HOW TO GET MORE OF IT IS THE KEY TO PROFESSIONAL DEVELOPMENT  
What people learn in this class, and all GRAPA training , is that success in the practice of Telecoms Fraud Management supplemented by Cyber Security expertise depends more than anything else on the competency that the professional develops, Constantly revisiting assumptions and upgrading approaches is the key to staying in alignment with managements directives and appetite for risk A real key to understanding what GOOD fraud management is and how to practice that way