Assurance
of
Things
-
Revenue
Assurance
Master
Class
This program provides the Senior Revenue Assurance professional with the background in theory, best practices and use cases in the application of Revenue Assurance to the challenges facing the modern Next Gen Telecom.

Practical experience in the development of Revenue Maps for new products and services, the creation , design and execution of controls, and the assurance of new technologies makes this a requirement for the innovation and proactivity driven professional.

Method of Delivery: Online Live
Duration: (10 Units) 40 Hours
Testing & Workshops: Use Cases and In House Hands on Workshops
Prerequisite : Revenue Assurance Foundations (CPRA Certification)
Certification : CMRA (Certified Master of Revenue Assurance)
Click Here to Express Interest
English
Language
-
Class
Times.
Horario
de
Clase
-
Clases
en
Español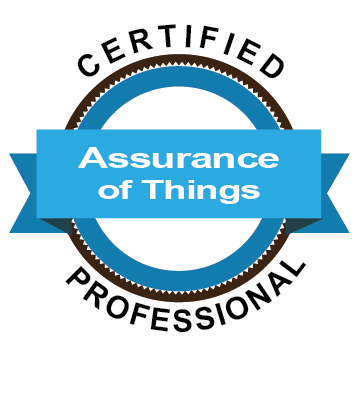 ASSURANCE
OF
THINGS
Advanced
MasterClass
for
Experienced
Professionals
The GRAPA- Assurance of Things Master Class is an intensive briefing and workshop designed to provide your company's top revenue assurance, billing, marketing and finance teams with the chance to gain first hand knowledge about the latest, proven, successful approaches to the realignment of your Revenue Assurance activities to better implement the emerging business created by IOT, OTT, 4G , 5G, WIFI and the new Cloud and mBanking services.

Telecoms around the world are in the middle of a massive conversion from a VOICE business to a DATA BUSINESS. This is creating the need for revenue assurance teams to reassess their controls and approaches to revenue assurance and to readjust them to be more in alignment with the new products, services and pricing approaches being devised.

WHAT
IS
THE
ASSURANCE
OF
THINGS?
Never in the history of telecoms has the revenue assurance professional been challenged to know so much about so many different aspects of the industry. The explosion of new business models, partnerships, revenue sources and profitability schemes has made it more critical than ever for the RA professional to keep up.
This MasterClass will build upon the professionals grounding in the core GRAPA standards and controls approach. Attendees will be invited to participate in collaborative sessions that touch all of the latest and most important trends that we are facing today, and will have to be faced in the near future.
CUSTOMIZED
TO
MEET
THE
UNIQUE
NEEDS
OF
YOU
AND
YOUR
TEAM!
Modern telecoms are unique businesses. Each carrier has its own custom network, product strategy, and over business approach. No two telecoms are the same and no two RA teams need the same training.

Our unique customization program allows you to tailor the training to meet your requirements while guaranteeing that the Core Competencies and Subject Matter are mastered by everyone on your team.
Who should attend?
 Revenue Assurance, audit and billing professionals from the GSM, CDMA and wireline carriers interested in learning about the jobs, controls and options that they will face in the quickly emerging 4G, LTE, MBB (Mobile Broadband) and FBB (Fixed Broadband) worlds.
 CFO, Controllers, Accounting Managers and Auditors interested in learning about what the new generation of financial controls, governance frameworks and roles and responsibilities required to manage a fully functional Mobile Broadband or Fixed Broadband operation.
 I/T professionals and Systems Managers that need to understand how the new generation of business intelligence and policy based billing systems will need to be configured and customized to meet the needs of their clients

LEARN ABOUT
• What are the key ingredients to the successful deployment of 4G, 5G, IOT and OTT products and services based upon success in N.America, Europe and Asia
• What are the key commercial, financial and operational concepts, insights and technology principles required to make the New Mobile and Fixed Broadband service offerings work.
• What are the key components of the new Policy and Charging Based billing architecture, and how can they be implemented in YOUR ENVIRONMENT?
• What are the critical components that make up the creation of a winning Policy & Charging Plan, how is it measured and how can it be reported?
• How can i organize MY TEAM, to take advantage of the opportunity that the New Broadband revolution represents to me and my organization in MY MARKET



KEY CONCEPTS
 Latest best practices in 4G / LTE, IOT, OTT and Next Gen Operations
 A checklist of key concerns and issues to be addressed
 Speed the rate of change for your organization
 Professional presentations & roadmaps to share with your team
 Become the designated 4G/LTE - NextGen "thought leader" for your organization