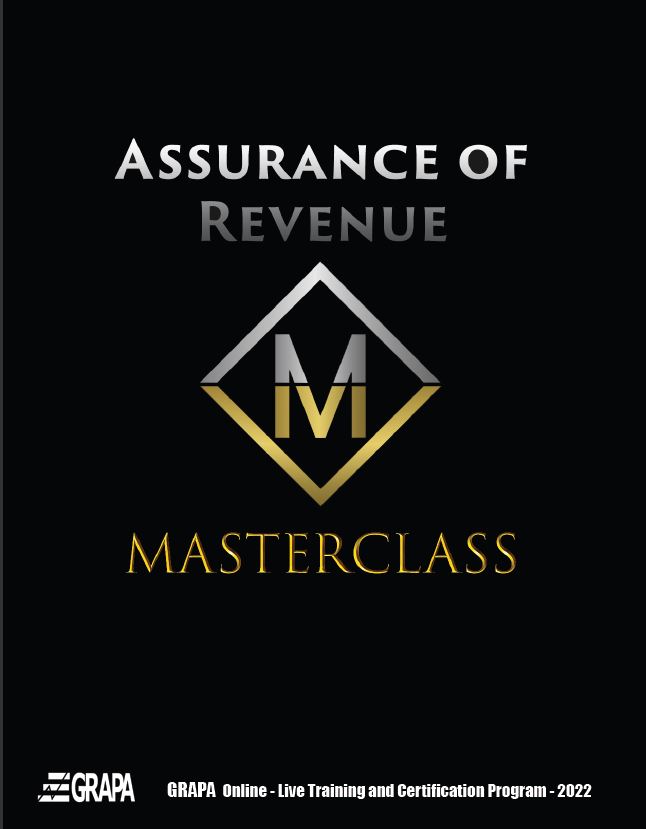 Method of Delivery

: Online LIve - 2 Hrs/Day (20 days) 

Duration

: (10 Units) 40 Hours  

Testing & Workshops

: Testing & Extensive Experience Surveys  

Prerequisite

:  Carrier revenue assurance/governance experience 

Certification

: CPRA-5G (Certified Practitioner of Revenue Assurance - 5G Designtation) 
Assurance
of
Revenue
:
MasterClass
* This class is prerequisite to our 5G Revenue Assurance MasterClass
The world of Revenue Assurance is changing fast. Faster than anyone thought possible. But as telecoms around the world are planning their migration strategy to move their companies into the Next Generation. Network engineers have a roadmap, Marketing teams have a plan. Everyone has a migration roadmap to guide them to the new world of Next Gen - 5G. 
This upgrade to our proven Revenue Assurance Masterclass program, has been modified and updated to help you assess, how to improve what you are doing today, while at the same time, figuring out how to get ready for the 5G evolution that is coming. 
The move to 5G will be faster, and more disruptive than anything we have seen in this industry, and our program is the first stepping stone on your way to defining the new 5G Revenue Assurance career that you want (and that your company desperately needs). 
Are you worried about what you will be doing in the future 5G Telecom. You should be. There is no guaranteed future for anyone is this world. The good news is, that telecoms will need professionals like you, but only if you can KEEP UP with the changes as they come. 
Upgrade your current skills --- Build up your 5G Future Credentials in One Class 
REVENUE
ASSURANCE
:
A
roadmap
to
the
next
Generation
of
revenue
Assurance
practices
This course will provide an exhaustive review of each of the areas that are commonly part of what Revenue Assurance teams are doing today, showing Best Practices and alternate approaches to make your Revenue Assurance practice optimal. 
At the same time we will show you a 1 to 1 mapping of these current practice areas, and the ways that will undoubtably be emerging within the next gen world. 
The new generation of Revenue Assurance will have many similarities to today's world, but with big differences in how your organize your work and interface with the business, I/T, Network, Marketing and finance. 
Learn about the old and new skills that can help make your RA Career and help your department to excel.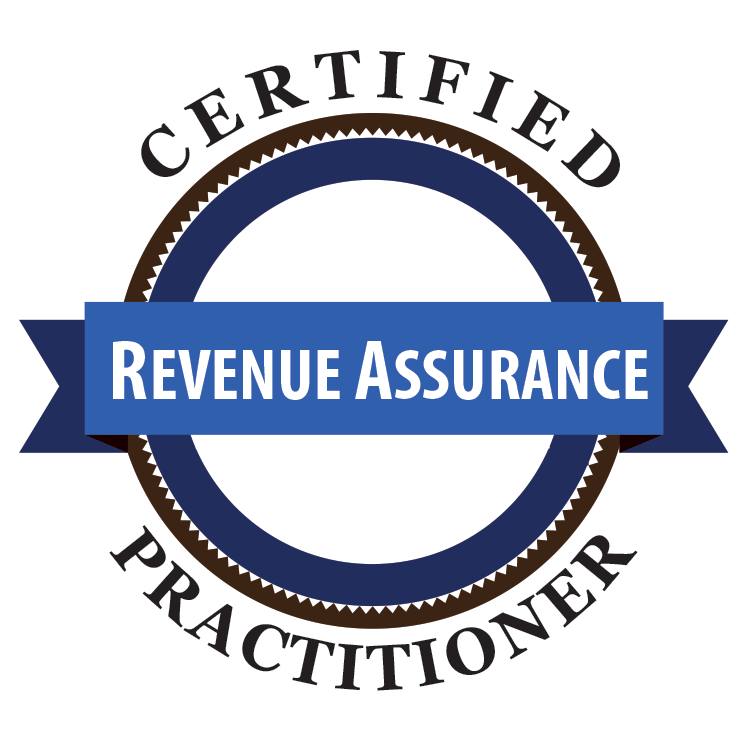 Revenue
Assurance
–
Professional
Practices,
Principles
and
Methodologies
-
mapped
to
the
5G
Future
 Revenue Assurance Controls, KPIs and Placement
 Assurance of Voice Networks
 Assurance of Voice Billing
 Assurance of Data Networks
 Assurance of Mobile Data (3G/4G)
 Assurance of NextGen Fixed (Fiber, Cable, DSL)
 Assurance of Interconnect Voice
 Assurance of GSM Roaming (Data and Voice)
 Understanding and Assurance IOT, OTT and IMS
 5G, HetNets and NextGen Networks  
CONTROLS
-
CONTROLS-CONTROLS
a) Proactively identify all major risks to the companies revenue stream
b) Quantify those risks in a consistent manner so that management has a clear understanding of how significant that risk is
c) Report and follow-upe on risk to operational teams and top management
d) Mitigate the risk and work with operational manager to remedy the root causes.